fashion, beauty and style CONSULTING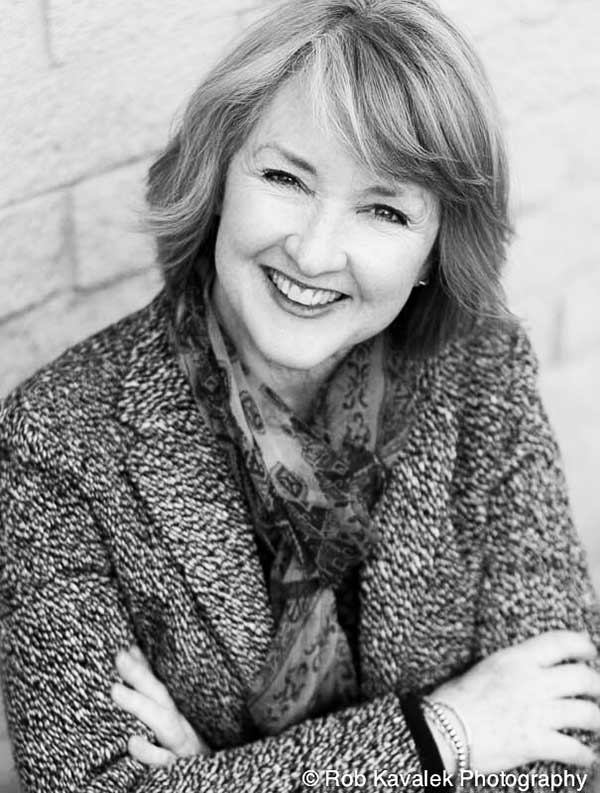 debra COX
Debra Cox is a woman of diverse talent and skills, who brings all her life experience to her Lifestyle Coaching. The image consulting arm of her business, aptly named Image Consulting – for your life!, is devoted to helping others use the power of their physical presence for more effective and authentic living.
Working with corporate executives, professionals, entrepreneurs and private individuals she offers her services to sharpen their personal presentation and learn how to manage their wardrobes efficiently and effectively. She consults men, women and groups on virtually every topic to do with presentation and aesthetics – such as clothing, grooming, public speaking, home design or art collecting.
For over 20 years she has combined her keen knowledge of clothing and natural sense of style with her talent for working with individuals and groups in helping others understand the power of their physical presentation and to use it to their best advantage.
Debra lives in Santa Fe, New Mexico and travels throughout the US working with clients, lecturing and presenting workshops.
To schedule contact Debra at 505-986-9078.
extraordinary style CAN BE YOURS
Do you ever find yourself dashing out the door without a thought towards the impression you hope to make today?
Are you changing careers and concerned your present look could break the dress codes or worse, sabotage your chances?
Perhaps you're entering the dating scene and want to be as attractive as possible?
Have you ever gone shopping and been overwhelmed and intimidated — without a clue about what to buy?
Is your closet filled with uncoordinated clothes that make you feel like you've lost your fashion footing?
Are you generally concerned about the image you convey?
Fortunately, you no longer have to wonder how to make a great impression or manage your wardrobe and style decisions by yourself.
image consulting for YOUR LIFE!
Wardrobe Consulting, Personal Shopping and Workshops
Complimentary 20-Minute Initial Consultation by Phone
<!-- BEGIN: Constant Contact Email List Form Button --><div align="center"><a href="https://visitor.r20.constantcontact.com/d.jsp?llr=nbs8hzbab&p=oi&m=1101432473645&sit=7omfrpzbb&f=1783991d-b5c9-4af4-98e1-39b55c1324b0" class="button" style="background-color: rgb(253, 249, 240); border: 1px solid rgb(91, 91, 91); color: rgb(142, 114, 58); display: inline-block; padding: 8px 10px; text-shadow: none; border-radius: 0px;">Join My Mailing List</a><!-- BEGIN: Email Marketing you can trust --><div id="ctct_button_footer" align="center" style="font-family:Arial,Helvetica,sans-serif;font-size:10px;color:#999999;margin-top: 10px;">Sign up to get interesting news and updates delivered to your inbox.</div></div>
your personal PRESENTATION
Image consultant and personal stylist Debra Cox can help you easily create the image and wardrobe that will:
Boost your confidence about your personal presentation
Transform your wardrobe into a coordinated style statement
Have you be your most attractive and appealing self
Create an authentic signature style that feels comfortable and that you can be proud of
A coordinated wardrobe can often be developed by "shopping in your own closet" and working with what you already own, or by having Debra do the work — so that your shopping experience is effortless, productive and even fun. Whether by the strategic adjustment of color, adding a few key pieces, or creating a whole new wardrobe—an image enhancement or an entirely new look can be created just for you—with no stress and within your budget, whatever it might be.
"Through the right use of color, pattern, styling and accessories – as well as a needed upgrade in quality, I now feel my presence accurately represents who I am. The look we created is definitely the persona I want to put forth to the world and I wasn't sure how to accomplish. Debra's keen eye and styling skills… add the professional touch that has made all the difference. I really "wow" people with my entire presence and I'm a much better shopper to boot."
"Not only did Debra help me build a new professional wardrobe, she also taught me about the importance of "upper body presence" and how to accentuate my new clothes with essential pieces of jewelry. With Debra's assistance, I now have an affordable jewelry wardrobe that compliments my clothes and makes the right statement."
"I have to say that the promotion I received soon after consulting and shopping with Debra, more than paid for my investment in my spring wardrobe. People constantly remark about my stunning new presence that far outshines the old. I have stepped into the ME that I've always envisioned for myself—and had no idea how to accomplish."
"Let the beauty we love be what we do. There are hundreds of ways to kneel and kiss the ground" – Rumi